WINNIPEG FREE PRESS COLUMN: Manitoba Could Improve Tracking And Disclosure On Waiting List Deaths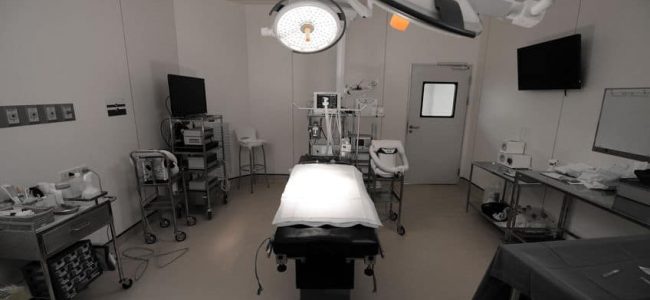 New data obtained by SecondStreet.org shows eight patients died in Manitoba while waiting for heart surgery over a recent two-year period.
The data is incomplete, but the research endeavour demonstrates that the Manitoba government could improve how it tracks and discloses information on patient suffering.
As it stands right now, the government discloses more information when it shuts down a pizza restaurant than what it does after a patient dies while waiting for care.
SecondStreet.org began investigating the sad reality that some patients die while waiting for health care services after a 2019 news story from Manitoba. The news story indicated that patients were waiting upwards of 70 weeks for an echocardiogram.
Next door in Saskatchewan, patients only had to wait a week for an echocardiogram.
The story led to SecondStreet.org filing Freedom of Information requests nation-wide to learn more about patients dying while waiting for surgeries, diagnostic scans and appointments with specialists.
Government data obtained through that research showed over 11,400 waiting list deaths between April 1, 2018 and December 31, 2020. However, this is a low-balled figure as many jurisdictions simply don't track the data.
The data that health bodies provided was often incomplete (some hospitals provided totals rather than a breakdown by procedure), but it appears the majority of patients died while waiting for surgeries which would have merely improved their quality of life (eg. cataract operations, hip surgery, etc.) rather than potentially saving their lives (eg. heart operations). In many cases, patients had been on government waiting lists for over a year.
In Manitoba, most health regions struggled with providing data. Only recently were we able to obtain Winnipeg Regional Health Authority data and even then it only covered one type of surgery – the aforementioned eight patients who died while waiting for cardiac surgery between April 2019 and April 2021. Two of the patients died after waiting more than 120 days for surgery – one of whom waited longer than the maximum recommended time period. For three of the patient deaths, there was no information on the maximum recommended wait time.
To be sure, it's not clear if any of these patients died because they waited too long. But it is discouraging that the government doesn't track many important pieces of data related to these cases or other surgeries, diagnostic scans and appointments with specialists.
The Manitoba government does, however, release "critical incident" reports when unintended events occur in the health care system that result in "serious or undesired" outcomes. Unfortunately, the reports lack detail. For example, in 2019 the government disclosed that over a three-month period there were 15 critical incidents that resulted in death. Here is an example of what was disclosed for one of the cases:
"There was a delay in recognition of acute changes to diagnostic information leading to a missed opportunity for earlier intervention."
This tells readers and researchers very little about what happened.
How long was the delay? What was the acute change to diagnostic information? The short blurb suggests the patient died because of the mistake – was anyone held accountable? Which health facility was responsible? What changed as a result?
Conversely, consider what the government disclosed after it shut down the Wood Fired Pizza restaurant in Brandon for breaking a provincial government rule:
"Extensively remodel a food handling establishment without first registering."
The government disclosed the name of the business, reason for shutting it down and readers can understand what occurred.
To be sure, patient health information requires confidentiality. But data can still be disclosed in such a way that more is known about patient suffering in the health care system. And if more information is gathered and published, policy makers and voters can focus on remedies, including health reform.
Colin Craig is the President of SecondStreet.org, a new Canadian think tank. He can be reached at colin@secondstreet.org
 This column was published by the Winnipeg Free Press on November 3, 2021.
You can help us continue to research and tell stories about this issue by making a donation or sharing this content with your friends. Be sure to sign up for our updates too!