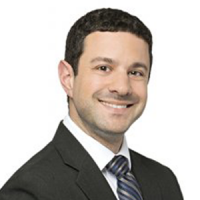 Adam Allouba was born and raised in Toronto but has lived for over 20 years in Montreal, where he has practiced business law since 2006. 
Adam attended McGill University, where he earned a B.A. in history and political science and an M.A. in political science and attended law school. He also chairs the board of the Institute for Liberal Studies.
Adam Daifallah is co-founder and the Managing Partner at HATLEY Strategy Advisors, a Montreal-based public affairs firm. Before co-founding HATLEY, Adam practiced law at the Montreal office of Norton Rose Fulbright (then Ogilvy Renault). Previously, he sat on the editorial board of the National Post in Toronto and was Washington, D.C. correspondent of The New York Sun. He is co-author of two books on Canadian politics.
In addition to being CTF Chairman, Adam is a director of the Montreal Cancer Institute and the Schmeelk Canada Foundation, a member of the Management Committee of the Mount Royal Club, and a member of the Advocacy Committee of the Quebec Chapter of the Institute of Corporate Directors. A passionate golfer, he serves as a director of Golf Canada and sits on its Heritage Services Committee. He is also a member of SCOREGolf Magazine's Top 100 courses in Canada ranking panel. He is a fellow of the Montreal Economic Institute and of the Royal Canadian Geographical Society.
He is a law graduate of Université Laval, has a BA (honours) in history and political studies from Queen's University and was a Sauvé Scholar at McGill University. He is a member of the Quebec Bar.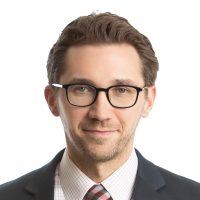 A long-time CTF supporter, Scott worked as a speechwriter and public policy researcher before joining the Canadian Taxpayers Federation in 2005 as the Alberta director.
He served as the CTF's Alberta director until 2012 when he was promoted to Vice President, Communications. He was appointed President and CEO on January 1, 2019.
He is a graduate of the University of Alberta where he received his degree in Economics.
Scott currently serves on the Fort Saskatchewan Boys and Girls Club capital campaign committee and on the North Zone Referee Committee executive. Scott previously served on the Fort Saskatchewan Minor Hockey Association Executive and is a founding member of the Fort Saskatchewan Urban Forest Committee.
Scott enjoys running, golf and coaching his kids in whatever sports they choose to play.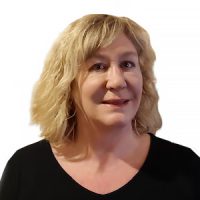 Tracy Johnson has been an entrepreneur since she was 26 with her first business in Vancouver, B.C. in 1997. She expanded to having 5 restaurants in Edmonton, Calgary and the Turks and Caicos over the following 10 years. While there was an evolution of these businesses over the years, she has been keenly aware of the highs and lows – including hosting Alberta House at the Vancouver 2010 Olympics. Tracy's interests have evolved from being operational to becoming a small business advocate fighting high taxes and government overregulation.

Tracy earned a BSc (Honours) in Food Science and Nutrition at the University of Western Ontario and went on to her MBA at St. Mary's University in Halifax, Nova Scotia. She is involved in several charities including hosting a yearly fundraiser for the Calgary Ronald MacDonald House.
Born and raised in Ontario, Steven successfully founded and sold three businesses in manufacturing in perishable deli, frozen and shelf stable bakery categories.
He has an honours degree in political science from York University and is passionate about public policy and financial planning. Steven is an avid sports fan; both as a spectator and as a participant in recreational shinny, swimming and spinning.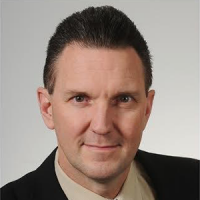 Walter Robinson was was born and raised in Toronto and has lived for over 30 years in Ottawa where he earned an Honours Bachelor of Commerce degree from Carleton University. His public affairs career has included progressive roles of leadership in the public, private and not-for-profit sectors.
He has served as the Federal Director of the Canadian Taxpayers Federation, sought federal public office as a MP-candidate and participated as member of PM's debate team twice, was the Chief of Staff to the Mayor of Ottawa, and presently runs his own public affairs consultancy with a focus on the life sciences ecosystem (the pharmaceutical sector, patients organizations and health charities). 
Walter has been accorded several civic honours for his diverse record of community service which is punctuated by his passion for governance roles in health systems delivery and three decades of fundraising for leading-edge cancer research.