SecondStreet.org Internship Program
In addition to our research and storytelling activities, one of SecondStreet.org's core objectives is to help train and cultivate the next generation of public policy leaders in Canada.
If you're interested in interning with SecondStreet.org, please watch this page for updates on new opportunities. You can also email Colin Craig – colin@secondstreet.org – for details.
SecondStreet.org offers internships for university students each year, speaks at youth events and helps mentor future leaders.
At the beginning of each internship, we ask our interns – what would you like to get out of this program?
Some interns have been keen to work on research projects while others have been more interested in communication tasks like writing or creating informative videos on public policy matters.

We make sure they have an opportunity to work on those skills during their time with us and can point to concrete deliverables when they're done – a policy brief they co-authored, a video they helped direct, etc.

Below are details on some of our past interns and examples of the projects they worked on: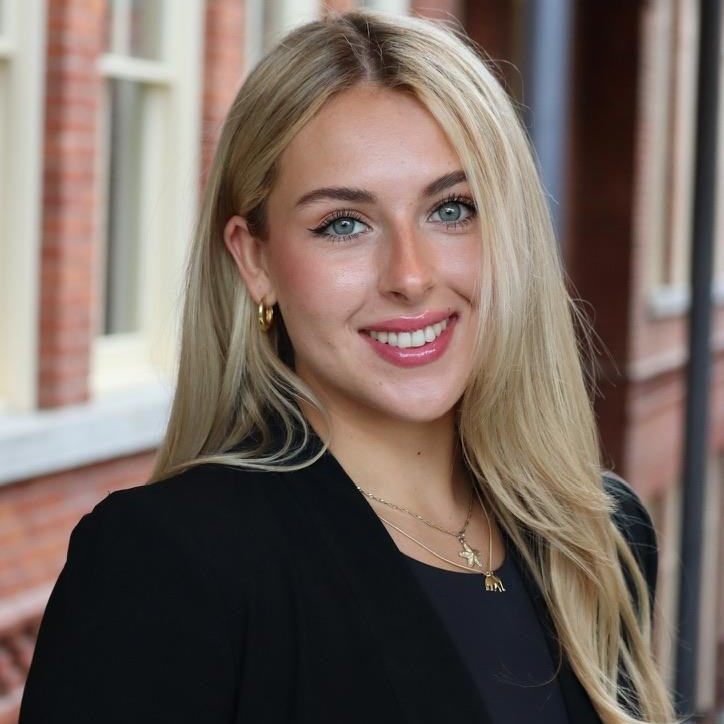 Victoria worked with SecondStreet.org during the summer of 2023. She helped research and co-author our policy brief on preventative health care. Victoria also wrote a column summarizing the report for True North. She helped SecondStreet.org with research on electric cars and the implications of mass adoption of that technology for electricity grids.
Victoria is a student at Queen's University and is hoping to pursue her law degree in the near future.

"The hands-on experience I gained as a summer research intern at SecondStreet.org surpassed my expectations in so many ways. I worked on important and meaningful projects that I was interested in and was able to see them through from start to finish – through the constructive feedback I received and an interactive team environment, I acquired skills that I know will be valuable in any future career"

– Victoria Sampson
As a research intern, Gage helped SecondStreet.org with a number of important projects, including the organization's first groundbreaking "
Died on a Waiting List
" report.


He also worked with fellow intern Catherine Shvets to research and write a report on the millions of dollars that
government-run hospital cafeterias
and restaurants lose each year selling doughnuts and coffee to the public. These losses resulted in fewer dollars for important health services, such as surgery, diagnostic scans and appointments with specialists.


Gage went on to earn his Masters in Economics from the University of Saskatchewan and work for the Canadian Taxpayers Federation as their Prairie Director.
Catherine helped SecondStreet.org with the aforementioned

cafeteria research project

. She also worked on natural resource development issues in Canada.

This work included helping SecondStreet.org with a short documentary –

Quebec's Green Opportunity

– a brief video that examines the potential for natural gas development in Quebec.
Selena worked with SecondStreet.org in 2022 and helped with a number of research projects, including
this policy brief
on the European Union's Cross Border Directive and this
blog post
on exciting new carbon tech examples.
Lucas played a big part in one of SecondStreet.org's first reports –
Putting Missed Natural Resource Projects in Perspective
. This project involved researching and creating a list of stalled or cancelled natural resource projects in Canada – due at least in part to government policy – during the previous five years.

The nearly $200 billion figure Lucas helped crunch was roughly equivalent to building an NHL-sized arena each day for a year.
Azim helped SecondStreet.org with a number of small projects during our first year of operations, including
ground-breaking research into medical tourism
.


Specifically, through data purchased from Statistics Canada, we were able to calculate that Canadian patients made at least 217,500 trips abroad in 2017 specifically for health care.