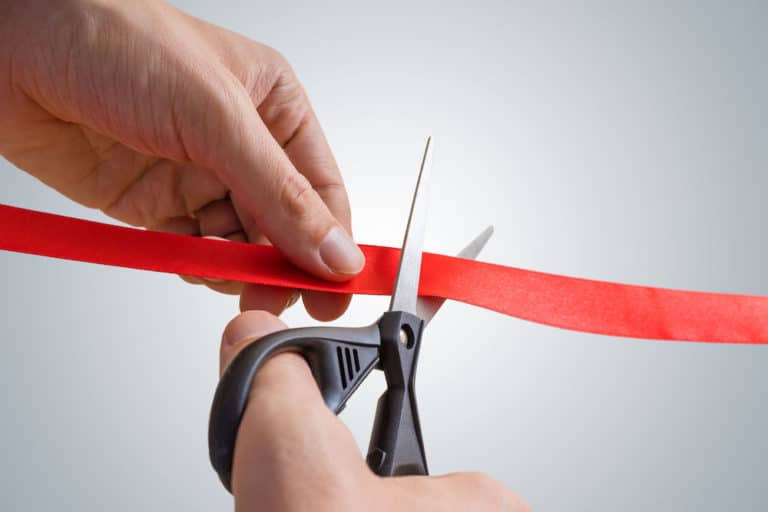 Relaxing regulations during COVID-19 helps people
Updated: December 10, 2020
Since the COVID-19 outbreak exploded across the globe, governments have been relaxing all kinds of regulations.
Why?
In many cases, to help people, businesses and organizations receive and provide the goods and services they need.
This blog post contains several examples of governments relaxing restrictions in Canada and around the world. There may be some good reasons why these regulations can't be permanently relaxed, or perhaps not relaxed in their current form, but we think it's worth examining the changes and how they affect people, businesses and organizations.
CANADA:
1) Alcohol delivery with meals
We've seen news stories indicating that provinces have relaxed alcohol restrictions so that restaurants can sell bottles of alcohol with meals that customers order for delivery. In fact, every province in Canada is now allowing it!
Ontario has also significantly reduced the minimum price for whiskey, gin, rum and other spirits at bars and restaurants. While bars are normally required to charge at least $2 per ounce, that price will drop to $1.34 for the rest of the year.
For more information about the initiative in various provinces, check out the links below:
British Columbia – click here
Alberta – click here
Saskatchewan – click here
Manitoba – click here
Ontario – click here
PEI – click here
Nova Scotia – click here
New Brunswick – click here
Newfoundland and Labrador – click here
Cheers to that!

2) Distillers allowed to make hand sanitizer
This has been a common story across the country over the past few months – distillers starting to make hand sanitizer to help ensure the public has enough of the product that is often sold out in stores. According to surreynowleader.com, British Columbia has granted blanket permission to all distillers across the province to make the product – click here.

3) Hours relaxed for the sale of alcohol
Ontario has relaxed restrictions on alcohol sales for grocery stores licensed to sell beer and wine.  While stores used to be prohibited from selling before 9:00 AM, they can now start selling at 7:00 AM in order to accommodate seniors shopping during designated early 'senior's hours'. See the Alcohol and Gaming Commission of Ontario's website for more info – click here.
UPDATED (APRIL 16): BC has now made a similar change, allowing private liquor stores to open earlier to allow for increased physical distancing. You can read about that by clicking here.

4) Plastic bag bans on a  timeout
Fort McMurray has called a timeout on its ban on plastic bags during the COVID-19 pandemic. One councillor noted that unwashed reusable bags are at greater risk of cross-contamination from bacteria and viruses.
This is a great example of how blanket bans on products may have help politicians generate headlines, but do not always make for sound policy.
To see the mymcmurray.com story – click here.
UPDATED: Several other communities have paused their plastic bag bans – 
Thompson, MB – click here
Newfoundland & Labrador – click here
Wetaskiwin, AB – click here
Salmon Arm, BC – click here

5) Need more medication? No need for another doctor's visit
British Columbia has relaxed restrictions so that pharmacists can provide extra medication to patients – even if the patient's prescription has run out.
According to a CBC article on the change, "A statement from the [College of Pharmacists of B.C.] says this will help patients avoid crowded medical offices, allowing safe social distancing, and will also free up medical professionals to treat more urgent cases."
To see the CBC story – click here.
At the same time, the federal government's Health Canada has issued exemptions for prescriptions of controlled substances under the Controlled Drugs and Substances Act (CDSA) and its Regulations.
According to their bulletin, "If permitted within the applicable provincial/territorial scopes of practice, the exemptions:
permit pharmacists to extend prescriptions;
permit pharmacists to transfer prescriptions to other pharmacists;
permit prescribers to issue verbal orders (i.e., over the phone) to extend or refill a prescription; and
permit pharmacy employees to deliver prescriptions of controlled substances to patient's homes or other locations where they may be (i.e self isolating).

6) Virtual doctor's visits
With social distancing rules in effect, visiting a doctor's office about a health matter may not be the best choice. To address this issue the Alberta government has allowed doctors to bill for virtual visits – using videoconferencing tools to meet with patients rather than in-person meetings.
Virtual visits have their limitations – especially for things like an annual physical, or, say, a doctor needing to feel the movement of someone's arm or to inspect their throat. However, in many other cases the option can allow doctors to assess a situation and determine any follow-up tests without risking the spread of viruses.
Here's an Edmonton Journal story about the change – click here.
While some Alberta doctor's have expressed their concern with the changes, the tool has received a much warmer reception in Ontario:
 "If this becomes a widespread community outbreak, we're going to think twice about the patient who has a cough or other symptoms. Do we want them coming to the office? No. We want to limit that exposure" – Dr. Keith Thompson, London, ON 
See this CTV story for news about Ontario's use of virtual appointments – click here.
Note that in B.C., the government relaxed its Freedom of Information legislation to help facilitate the use of this technology – click here.

7) Fast-tracking licensing for health staff
Saskatchewan has expedited how quickly those with qualified nursing backgrounds can get into (or back into) the profession. The goal of course is to have additional staff available in the event that the COVID-19 pandemic takes a turn for the worse. See this CTV story for more details – click here.
In Ontario, The College of Respiratory Therapists of Ontario is fast-tracking the certification of students in the final year of their program. Similarly, the College of Nurses of Ontario is granting temporary certifications to recent graduates.
See this Global News story for more information – click here.
Newfoundland has also passed new regulations allowing its College of Physicians and Surgeons and its College of Registered Nurses to "grant emergency licenses" to groups who would have been eligible to work due to retirements during the previous year.
See this Global News story for more details – click here.
Manitoba has made a similar change, creating a fast-tracked application process for nurses who had retired or left the province to get approved quickly, and waiving the application and licensing fees. Check out this story for more information.
In terms of foreign-trained doctors, who have not yet been certified in Canada, Ontario has triggered a clause in provincial legislation that allows them to provide temporary licenses. The clause was designed for emergency situations and allows some foreign-trained doctors to work under supervision at public hospitals, psychiatric facilities and Crown agencies.
To see the CBC story – click here.

8) Driver's license renewal by phone and other changes
British Columbia has relaxed restrictions so that driver's can put off payments for their licenses for 90 days and they can now renew them over the phone.
Considering the telephone was invented in the late 1800s, at this rate, online driver's license renewals should be available to B.C. driver's by early next century. To see the CBC story on this change – click here.
According to canadianunderwriter.ca, there have been several other changes that affect drivers in B.C.. The site notes:
Under the temporary change, ICBC customers will be able to receive the following services from participating brokers:
vehicle insurance renewal, cancellation, and policy changes by phone
changes to storage policies (APV345) and temporary operating permits (APV16)
receive transactions by email
submit signatures electronically
submit payments by phone
receive policy documents by email
Outside of B.C., many other provinces have enacted measures to help motorists. AutoTrader.ca came up with a great list of changes across the country – click here.

9) Pumping the brakes on parking tickets
The City of Montreal has taken its foot off the gas a bit when it comes to parking tickets. As mtlblog.com notes, the city is now focussing on parking enforcement that is related to safety issues rather than chasing dollars. Some other changes have been pushed back to May 1 instead of April 1. Here's the link – click here.
Toronto has also proceeded with a similar approach to parking tickets – click here.

10) Pumping the brakes on photo radar
With school out for many weeks (months?) to come, Grande Prairie has suspended photo radar and speed enforcement in low speed limit school zone locations and Winnipeg has suspended photo radar in some school zones.
To see the Grande Prairie story – click here.
To see the Winnipeg story – click here.
UPDATE: Winnipeg is still snapping photo radar pics in some locations – click here to learn more.

11) Faster health equipment approval
The federal government has passed regulations granting the Minister of Health special discretionary approval medical equipment that can help fight COVID-19. According to iPolitics.ca:
"Hajdu now has the power to use "discretion in the level of evidence" to determine the safety and effectiveness of medical devices used to treat COVID-19 patients or others suspected of having the illness. In the case of COVID-19, devices could include equipment like test kits and ventilators. Hajdu can also deem that devices usually used to treat other diseases can be used to treat COVID-19."
Similarly, Health Canada has also relaxed restrictions on many health care products, including those with only English language on them. According to the CBC:
"Health Canada announced in a press release that regulation around some disinfectants, hand sanitizers and equipment like masks and gowns would be relaxed due to their "unprecedented demand and urgent need."
Some products with English-only labelling, or that are not currently authorized for sale in Canada but are authorized in "jurisdictions with similar regulatory frameworks," will temporarily be allowed to be sold. Approval for other similar products are being expedited as well, they said."

12) Noise bylaw easement
Ontario has taken steps to ease restrictions around noise bylaws for businesses. This was passed to help businesses be able to restock their shelves during the pandemic.
To see the Toronto.com story – click here.

13) Financial flexibility for retirement withdrawals
The federal government has reduced the minimum threshold for a withdrawal from a registered retirement income fund (RRIF) by 25%. In plain English, because financial markets have plummeted so much, now might not be the best time for some to take funds out of their retirement savings. This measure allows Canadians more flexibility if they need it.

14) Extended layoff provisions
In Manitoba, the government has created a "temporary exception to employment standards regulations to give employers more time to recall employees laid off as a result of COVID-19."
According to the government's news release, "under current employment standards legislation, employees who have been laid off for eight or more weeks in a 16-week period are deemed to have been terminated and are entitled to wages in lieu of notice."
To learn more – click here.

15) No license fees for broadcasters
The Government of Canada has waived $30 million in licensing fees for broadcasters this year – a move that will help media outlets as advertising spending drops during the pandemic.
To see the Global News story – click here.

16) Electronic court documents
As a result of COVID-19, Ontario's court system has entered the 21st century – they're now using electronic documents, such as PDFs.
The CBC notes:
"In a 2019 report, Ontario's auditor general found the province's court system was still heavily paper-based and had done little to modernize since the turn of the century."
Similarly, in British Columbia, the courts have started to accept applications for emergency court orders by email, especially for matters like domestic violence.

17) More flexibility for truckers
Federally regulated truck drivers, as well as those coming under Saskatchewan, Nova Scotia and Ontario jurisdiction, can now drive for longer hours if they're carrying essential goods (medical supplies, food, sanitary supplies, etc.).
As the CBC notes, "Drivers are normally required to take an eight-hour break after driving for 13 hours or if they have been on duty for 15 hours."
Drivers can now use their discretion to decide when to take their breaks. This trucknews.com story has additional info – click here. 
UPDATED: Alberta is also now allowing drivers to be on the roads for longer periods of time. However, the government is also increasing the allowable weight loads for some vehicles and is exempting trucks from "road bans" and "municipal bylaws that restrict the hours they operate and park". (Click here to see the news from Alberta)

18) Grocery store hours/workforce
"In Quebec, the government has lifted the cap on the number of grocery store employees allowed to work before 8AM and after 9PM during the week and the cap on employees working after 8PM on the weekends. Stores are also allowed to stay open longer hours to sell food, pharmaceuticals and sanitary products."
For more information, see the Quebec government's website – click here.

19) Digital Notary Approval
Often times people have to sign a document in front of a notary public – wills, contracts, sales documents, etc. However, social distancing measures currently make it difficult for the public to have such documents signed in front of a notary. In order to minimize in-person interaction, The Quebec government has passed regulations allowing such transactions to take place using videoconferencing.
UPDATE: Saskatchewan has also decided to allow remote will signing – click here for details.
20) You can now sit in your car on a ferry

Transport Canada has now relaxed its regulations so that people can now sit in their cars while using a ferry to get from A to B. Global news has a story on the change (click here) and the Transport Canada regulation can be found – here.

21) Health coverage waiting period
Ontario has temporarily rescinded the 3-month waiting period before a resident qualifies for coverage by Ontario Health Insurance Plan (OHIP).
22) Canadian Food Inspection Agency programs suspended
The Canadian Food Inspection Agency (CFIA) has suspended some of its activities. According to its
April 7 bulletin
, it has temporarily suspended:
"Food inspections and investigations not related to food safety
Low risk surveillance or sampling activities (food, plant and animal)

Inspections of preventive control plans and plant and animal inspections in areas of low risk

Low risk labelling and domestic facility inspections

Low risk permissions"
The website also notes that bilingual labeling restrictions are being relaxed. However, the site does note "if foodservice packaged food is only labelled in English or French, the labelling requirements listed above must be available in the other official language if requested."
So if you're in the middle of Francophone Quebec or Anglophone B.C. and you can only get your hands on some peanut butter that has one language on the label, you can sell it, but you must be able to show the labeling in the other language.
23) Long-term care flexibility
The Ontario government has relaxed several regulations concerning long-term care facilities – particularly around labour regulations – to help the facilities cope with the pandemic.
As this
National Post story
notes about the Pinecrest Nursing Home in Bobcaygeon, one challenge facing long-term care facilities in Ontario has been inflexibility when it comes to the deployment of staff and volunteer resources during the pandemic. A coalition of long-term care-related associations noted the following about the government's regulations in an
open letter
:
"These rigid requirements have the practical effect of forbidding homes and employees from implementing some measures in pandemic response plans — such as allowing non-care staff to move a wheelchair to ensure required physical distancing, or allowing homes to re-purpose space to isolate residents with COVID-19 from others."
To address the need for flexibility, the government noted the following temporary changes in a
March 24 news release
, including the following:
"Under this temporary order long-term care homes will be able to respond to, prevent and alleviate an outbreak of COVID-19 by carrying out measures such as:
Redeploying staff within different locations in (or between) facilities of the health service provider;
Changing the assignment of work, including assigning non-bargaining unit employees or contractors to perform bargaining unit work;
Changing the scheduling of work or shift assignments;
Deferring or cancelling vacations, absences or other leaves, regardless of whether such vacations, absences or leaves are established by statute, regulation, agreement or otherwise;
Employing extra part-time or temporary staff or contractors, including for the purpose of performing bargaining unit work;
Using volunteers to perform work, including to perform bargaining unit work; and
Providing appropriate training or education as needed to staff and volunteers to achieve the purposes of a redeployment plan."
24) Extending Construction Hours
The government of Ontario has also amended regulations to allow companies to staff construction sites 24 hours a day for projects essential to battling COVID-19, such as hospitals. It also made adjustments to local noise bylaws in order to accommodate the work. The government hopes that the longer hours will not only mean that the projects can be completed faster, but that it will allow the companies to stagger shifts and have fewer workers on site at any given time, allowing workers to practice safe physical distancing. Read more about it from CTV by clicking here.

25) Cannabis Delivery
The province of Ontario changed its mind on cannabis sales last week. Originally it had excluded cannabis stores from the list of 'essential businesses', forcing them to close, but just a few days later they changed course, allowing cannabis retailers to offer delivery and curbside pick up. One downtown Ottawa store is now offering 
delivery by bike courier in 20 minutes or less
! Check out the story from the National Post for more information – 
click here
.
26) Let there be insurance rebates
Social distancing guidelines mean most people are driving far less than usual. Ultimately this means fewer accidents and lower costs for car insurance companies.
Prior to COVID-19, insurance companies in Ontario couldn't simply provide rebates to consumers. That's why the Ontario government has amended a regulation under the province's Insurance Act to allow private auto insurers to provide customers with rebates.
To learn more – click here.

27) Victim impact statements by phone
The Parole Board of Canada is now allowing victims to call in during parole hearings and provide their victim impact statements.
To learn more, see this Global News story – click here

28) Making it considerably easier to sell cider
CBC reported in early April that red tape was killing Ontario's cideries during COVID-19. With sales at the LCBO way down, many small breweries were surviving by offering delivery through their on-site retail stores. Cideries, it turns out, were only able to have a retail operation if they grow 5 acres of fruit on site and use that fruit to produce their cider.
As of May 5th, this requirement has been temporarily removed, and cideries will be able to start selling direct to consumers regardless of whether they grow 5 acres of apples or not.

29) Making it easier to expand restaurants and shops onto sidewalks and streets
The City of Calgary has approved a plan to help businesses by allowing them to expand onto sidewalks and streets.
This measure helps restaurants in particular as they are (at the time of writing) restricted to 50% capacity indoors.
See this Global News store for more info – click here.
Various other cities have made similar changes, speeding up approvals processes and expanding the types of businesses eligible for patios. Click here to read about how Vancouver is making it easier to open a patio.
30) Allowing larger-sized liquids on flights
Most people who have taken a flight in the last decade know the rules: You're allowed liquids in containers of 100 ml or less in your carry-on, and they have to fit in a 1-litre plastic bag.
Now there's a small change: You're also allowed to bring a bottle of hand sanitizer, up to 355 ml.
So why are the other bottles limited to 100 ml…?
31) Drinking alcohol in public parks
This relaxed red tape measure is halfway home. The Vancouver Park Board recently voted to proceed with a pilot project in 22 city parks, allowing alcohol consumption.
The article notes that while people have been drinking in parks for quite sometime, the push to legalize the practice intensified after COVID-19 reduced the options consumers have in terms of where they can drink alcohol.
While the parks board has approved the practice, approval is still required from the provincial government before the practice becomes legal. According to City News in Vancouver, North Vancouver and Port Coquitlam have also made similar changes.
To learn more – click here. 
32) Longer retail shopping hours
The Manitoba government has modernized its rules for Sunday shopping hours and holiday shopping hours as of December 12, 2020.

Instead of retail outlets having to close at 6PM on Sundays and most holidays, retailers can now stay open later.
To learn more about the change – click here. 
UNITED STATES:
Americans for Tax Reform has written up a massive list of regulatory changes that are happening across the country right now.
From suspending plastic bag bans and allowing online lessons to allowing certain health care workers to take on more tasks, there are plenty of regulations being rescinded or temporarily relaxed.
To see their lengthy list – click here.
One particularly tasty change that's happening in the U.S. is Wyoming's Food Freedom Act. In short, the Institute for Justice notes the bill allows residents to produce perishable food and drinks in their homes and sell them to the public or to stores. The only catch is that consumers must know the goods were made in a home. The second thing the bill does is allow consumers to eat those homemade goods wherever they want – instead of being restricted to eating them in their own homes (weird!). Third, Wyoming residents can once again make wedding cakes in their homes and sell them.
Technically, these changes were likely in motion well before the COVID-19 pandemic, but it's still a good one to examine.
UNITED KINGDOM:
Here's an interesting one from the United Kingdom involving restrictions on the retail food service sector. Foodnavigator.com notes:
 "By temporarily relaxing laws, retailers will be allowed to share data with each other on stock levels, corporate to keep shops open, or share distribution depots and delivery vans. The move will also see retailers 'pool staff' with one another to help meet boosted demand amid the coronavirus outbreak."
Regulation tip?
If you know of a regulation that's been relaxed in the name of helping the public, businesses or organizations, we'd love to hear about it – stories@secondstreet.org.
Other Canadians Share Similar Experiences:
You can help us continue to research and tell stories about this issue by making a donation
or sharing this content with your friends. Be sure to sign up for our updates too!