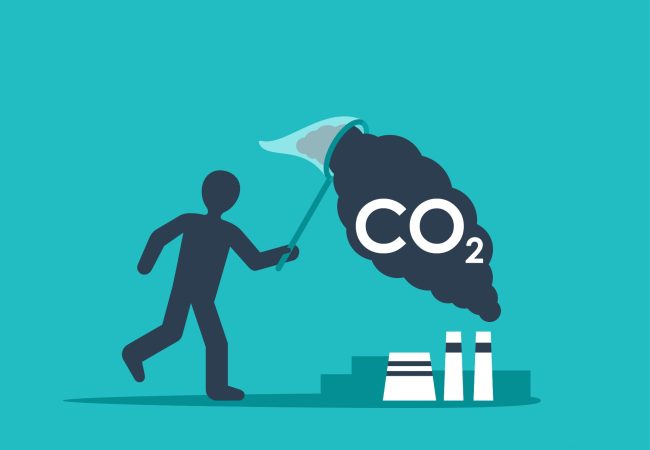 In November 2021, SecondStreet.org released a policy brief that examined 25 innovative ways that entrepreneurs were reducing carbon dioxide or repurposing the gas to make useful products, such as vodka, diamonds, plastics and even blue food colouring. These were summarized in a policy brief written by James Skinner. 
Since then, we have continued to examine other examples of this kind of innovation. Here are some that were not covered in the original policy brief:
Protein Innovation

– California-based

Air Protein

has been using recycled purified carbon dioxide to help make "air meat," a product that resembles traditional beef, chicken, seafood or pork. The process does not produce any greenhouse gas emissions and occurs through air fermentation. The "air meat" only takes a few hours and the process resembles that of wine and cheese.

Similarly,

Running Tide

has been producing healthy and low carbon protein. Through the use of software-controlled aquatic growth systems, Running Tide has been able to produce shellfish, such as oysters, along with microalgae. These forms of protein are able to absorb significant amounts of carbon dioxide before they make it to the dinner table. For example, 100kg of oysters can remove 12kg of CO2.

Carbon Capture for Semi-Trucks

– Michigan-based Remora has created a device that is able to capture at least 80% of a semi-truck's emissions directly from the tailpipe. Remora then takes the captured CO2 and sells it off to end users such as cement-making companies. Remora's plan is to eventually sell credits for storing the CO2 underground. Although drivers must purchase the device, it pays for itself in the long run as Remora will split the revenue from CO2 sales with customers.

The Production of Sugars

–

Hago Energetics

has been working on ways to convert CO2 into glucose and other sugars. Their innovations would make it possible to produce sugars using resources available on Mars, and on Earth. This is done through the use of CO2 and waste. The company is also using captured CO2 to make ethanol, carbon black and activated carbon – materials which can be used to make a wide range of products, such as plastics, ink, tire fillers, water purification and more.

Bamboo Carbon Sequestration

–

Rhizome

has been using bamboo as a building material, since it is an effective conduit for carbon sequestration. While a typical tree can only sequester one ton of carbon dioxide over 40 years,

Bamboo

is efficient in that it can sequester two tonnes of carbon in seven years. This resource is valuable in construction and engineering. Rhizome has been increasing the bamboo supply chain through their cultivation of the plant in subtropical Florida and the Philippines.  

Carbon Removal Marketplace

– Washington-based

Nori

has created a carbon removal marketplace where companies are easily able to pay farmers to store carbon in their soil (to learn more –

click here

). This marketplace enables regenerative agriculture projects as forms of carbon removal.

Hemp Building Products

–

Hempitecture Inc.

, an Idaho-based company, produces hemp-derived building products that have the ability to absorb carbon dioxide from the atmosphere. From there, Hempitecture is able to solidify CO2 into fireproof insulation.

MechanicalTrees™

– The

Centre for Negative Carbon Emissions

, based out of Arizona State University, has been working on Mechanical Trees™ that are able to capture and release carbon dioxide. The captured carbon is able to then be converted into carbon neutral fuels or for disposal.
The examples outlined above are inspiring and demonstrate that while politicians continue to describe CO2 as "pollution," entrepreneurs recognize that it's a resource that can be repurposed to make products that consumers use each day. 
Selena Mercuri is a research intern with SecondStreet.org
You can help us continue to research and tell stories about this issue by making a donation or sharing this content with your friends. Be sure to sign up for our updates too!