How to Reduce Housing Costs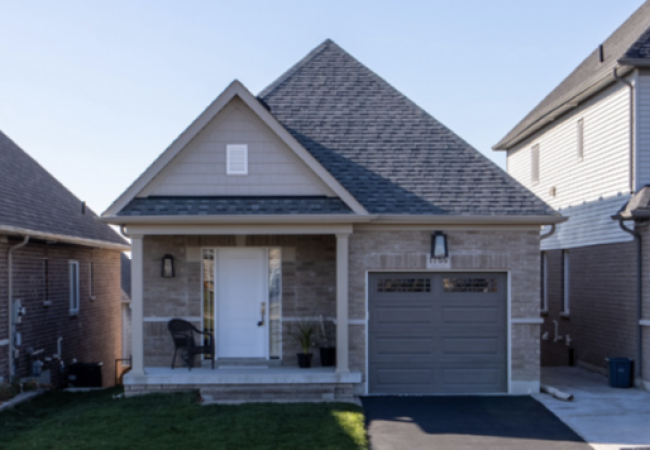 Raise the GST rebate threshold from $450,000 to $750,000
Reduce or eliminate land transfer taxes
Think tank SecondStreet.org released today a new policy brief today that examines how governments could help make housing more affordable for Canadians. The policy brief examines past reports on Canada's housing crisis along with feedback from builders, developers and industry associations.
"Despite a recent drop in housing prices in a few markets, the dream of home ownership will continue to be out of reach for far too many Canadians," said Mark Milke, the author of the new SecondStreet.org report. "Our research shows that experts across the political spectrum keep coming back to the same conclusion and that is that governments need to speed up approvals to get new homes built and reduce the myriad of taxes and fees on them."
Some recommendations from the SecondStreet.org report include:
Raise the GST rebate threshold on new homes from $450,000 to $750,000 (the average price of a new home as of April 2022). This could save a homebuyer $35,714 on the purchase of a $750,000 home.
Reduce or eliminate land transfer taxes. This could save a homebuyer as much as $22,950 in the Toronto area.
Automatically approve new developments after a statutory limit. This puts the onus on bureaucracies to collaboratively work with proponents to move new housing developments forward.
"Canadians should reflect on the fact that decades ago, housing was much more affordable in our country," added Milke. "What has changed is that governments now take ages to approve new housing developments and they've layered on all kinds of additional taxes and fees. If we speed the government up, we'll see more new homes come on stream and that will help lower prices."
To view Policy Brief: How to Make Housing Affordable in Canada – click here
You can help us continue to research and tell stories about this issue by making a donation or sharing this content with your friends. Be sure to sign up for our updates too!