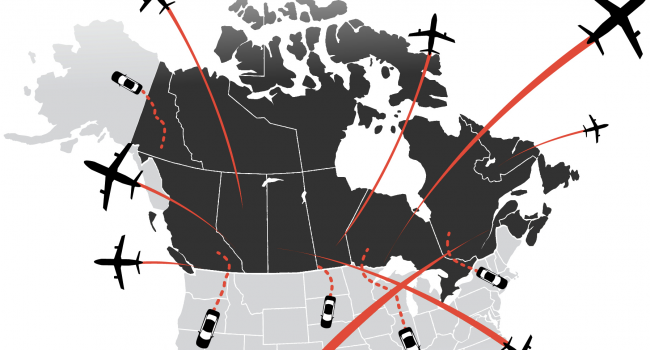 Over 217,500 Canadians left the country for health care in 2017
March 11, 2019
Today SecondStreet.org, a new Canadian think tank, released a health care report showing the number of Canadians leaving the country specifically for health care.
SecondStreet.org used Statistics Canada data to calculate that Canadian patients made at least 217,500 trips to other countries in 2017 specifically for health care. However, if you include those travelling with the patients (eg. a spouse, family members, friend), the total rises to at least 369,700 people.
"Every time a Canadian travels to another country for health care, our country misses out on economic opportunities as funds are spent abroad instead of in Canada," said SecondStreet.org President Colin Craig. "If governments want to keep those dollars in Canada, and create jobs, they could continue to fund our public health care system while relaxing restrictions on what private clinics can provide. That's what the United Kingdom, Australia, New Zealand and other developed countries do."
To put the aforementioned figures in context:
Canadians travelling abroad for health care in 2017 (thousands):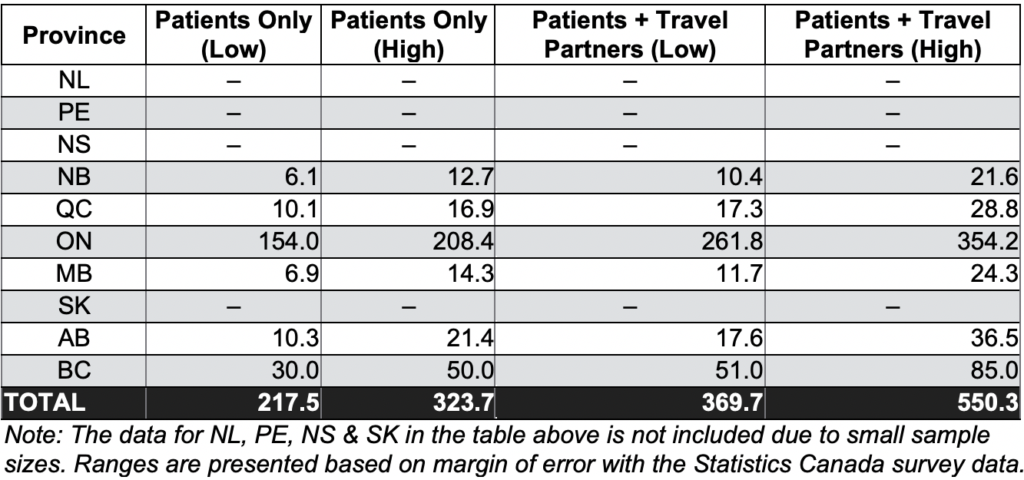 Statistics Canada estimates that Canadians spent $1.9 million per day on health care trips to other countries in 2017. That is up from $1.2 million per day in 2013. It should be noted that Statistics Canada was not able to provide a breakdown between medically necessary and cosmetic spending/travel.
In conjunction with its new report, titled The flight of the sick, SecondStreet.org released three short video clips that share patient experiences and one video clip on Canadians travelling abroad for health care:
Jenny Mckenzie's story – A retired British Columbian is told she'll have to wait upwards of 1-2 years for hip surgery – click here.
Bruce MacDonald's story – A British Columbia man credits a private clinic in B.C. with saving his life after being told his wait in the public system would be 2-3 years – click here.
Colin and Kris head to Bellingham – SecondStreet.org drove just over the border to Bellingham, Washington to look for Canadians at an American hospital complex – click here.
To view SecondStreet.org's new report The flight of the sick – click here.
To learn more about SecondStreet.org – click here.
Other Canadians Share Similar Experiences:
You can help us continue to research and tell stories about this issue by making a donation
or sharing this content with your friends. Be sure to sign up for our updates too!