Event: Canada's Health Care Crisis & Big Ideas to Solve It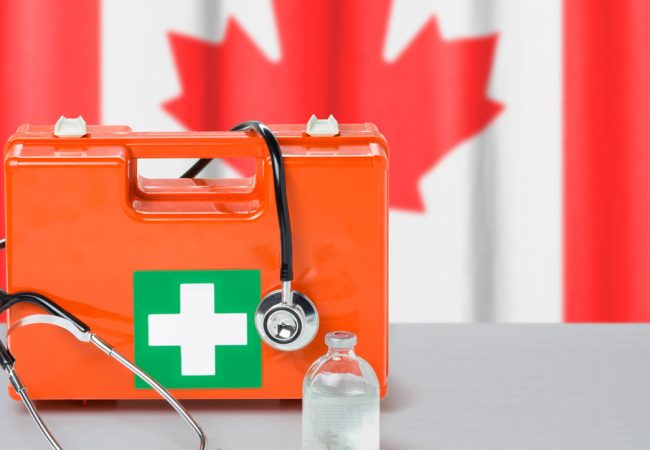 Canada's healthcare system is in deep crisis, with emergency rooms in some parts of the country closing for weeks at a time, and others so packed that they are forced to treat patients in parking lots.
SecondStreet.org and the Canadian Constitution Foundation are holding an event in Toronto this October to address the problem.
Clearly, brave and innovative solutions are urgently required. One way in which Canada is an international outlier is in its blanket ban on private insurance for medically necessary care— no other advanced country in the world has such a policy. It's time to look seriously at avenues of reform.
On October 19th, join a panel of experts at the Albany Club in downtown Toronto who will discuss an upcoming Supreme Court challenge to strike down the nation's private health care ban, other policy solutions that could improve our system and most importantly – how we finally move forward with reform.
The evening will include networking with drinks and hors d'oeuvres, a panel discussion, and Q&A.
The event will feature the following speakers:
The Hon. Tony Clement, former federal Minister of Health and former Ontario Minister of Health.
Dr. Brian Day, President and CEO of the Cambie Surgery Centre
Joanna Baron, Executive Director of the Canadian Constitution Foundation
Andrew Enns, Executive Vice-President of Leger
Colin Craig, President of SecondStreet.org (Moderator)
Get your tickets for the event here.
When: October 19th, 6:00pm – 7:30 pm
Where: The Albany Club at 91 King Street East, Toronto, ON
Cost: $150. Tax-deductible receipts provided.
You can help us continue to research and tell stories about this issue by making a donation or sharing this content with your friends. Be sure to sign up for our updates too!